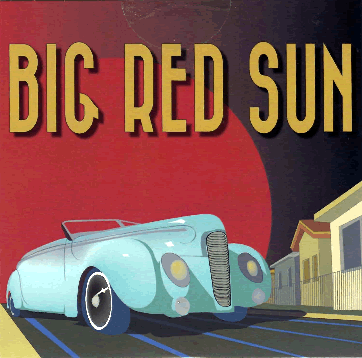 Big Red Sun
Big Red Sun is the story of a family fractured by the Second World War. A son searches for his father through the bewildering landscape of post-war America, where the simple melodies of Kern and Berlin have been replaced by the dizzying energy of jazz and the budding of rock-and-roll.
Winner of the Harold Arlen Award from ASCAP
Workshopped at Theatreworks in Palo Alto
Presented at the NAMT Festival, 2010
Read more and listen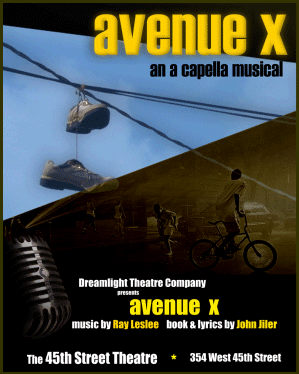 Avenue X
Brooklyn, 1963. The Italian Americans stay on one side of the street and the blacks on the other. Volatile issues and rock and roll history emerge when two youthful singers from different sides of the street put together an act for a talent show at the legendary Fox Theater. This ground breaking a cappella musical caused a sensation when it debuted at Playwrights' Horizons in 1994, and has been in constant production around the world ever since.
Read more and listen