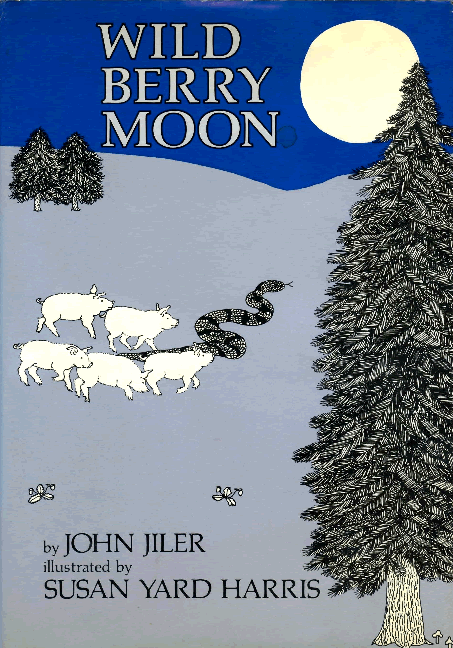 Wild Berry Moon
A pregnant sow flees a farm, going into the forest to have her piglets. She meets a snake and the two creatures are at first cautious of each other but a friendship blossoms and the snake helps the pig to have her babies and to protect her from what the farmer has planned for her and the little ones. Published in 1982 with drawings by Susan Yard Harris.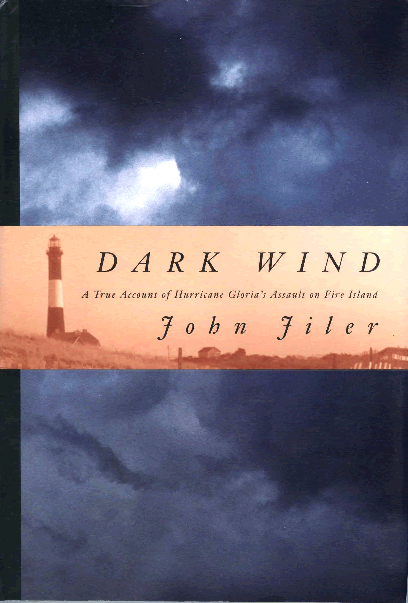 Dark Wind
This unusual account of a storm offers a strange amalgam of the sublime and the silly, the significant and the trivial. In his first book, journalist/dramatist Jiler gives a virtually blow-by-blow account of events that transpired on September 25-26, 1985, when Hurricane Gloria, the worst in half a century, hit the narrow, elongated tract of land off Long Island's southern coast known as Fire Island. The author provides a splendid capsule history of Fire Island, including its development into a summer home for New York City's affluent homosexuals. His profiles of the 10 people, straight and gay, who refused to flee from Gloria to the mainland are also interesting, and he vividly depicts the storm's terrifying, capricious power.
- Publishers Weekly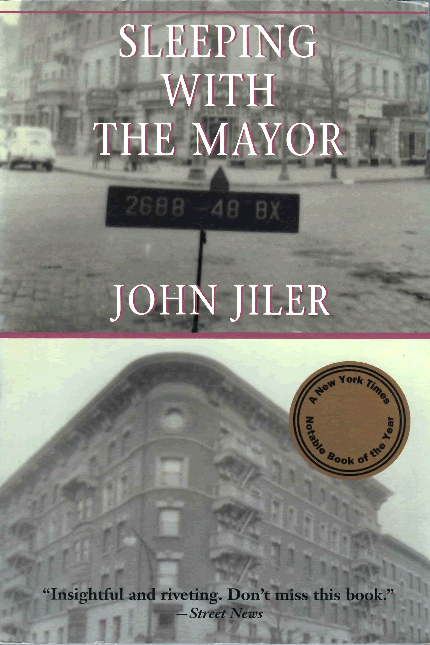 Sleeping With the Mayor
A drama in three parts, focusing on the conflict between New York's mayor Ed Koch and the homeless in the late 1980s. In June 1988, 30 homeless men and women decided to stay in City Hall Park after the organizers of an all-night vigil on their behalf had gone back to their homes and offices. Jiler wrote about Kochville for the Village Voice, eventually becoming so engrossed in his story that, like an anthropologist, he moved in with the homeless in the park. This time around, Jiler puts Kochville into context, describing its rise and fall alongside that of Mayor Koch and of 850 Longwood Avenue... A long-shot, winning trifecta for Jiler, who makes the reader care about each of his three protagonists: Ed Koch, the homeless, and 850 Longwood Avenue.
- Kirkus Reviews